Add a little pumpkin spice to your half-term and Halloween plans with these wonderfully wicked and alternative experiences to enjoy in Bristol.
Make the most of the end of October and never have a dull moment with these experiences on your radar. If you're looking for activities to keep the kids entertained this half-term or if you're in the mood for something Halloween-ey for yourself then have a look at these creepy and quirky experiences.
From pirate-led story walks of Bristol to after-hours movies at the museum- we've got your fun covered you spooky lot!
1. Zombie archery, axe-throwing, and spooky pumpkin trail with Brocks Outdoor Adventures
Are you and your family prepared for the zombie apocalypse? Well after a day of zombie archery, spooky pumpkin trail orienteering, and axe-throwing you definitely will be!
Halloween is all about sweeties, scary movies, and dressing up- but why not mix it up and enjoy a more active Halloween this year? Brocks Outdoor Adventures have completely kitted themselves out for the spooky season and have a whole host of terrifyingly terrific outdoor activities to keep ghouls (both young and old) thoroughly entertained.
Finesse your archery skills against the zombie targets and watch their blood splatter, add to your weaponry repertoire with some seriously cool axe-throwing skills, or take yourself into the spooky woods and track to each haunted pumpkin to win prizes.
All of these experiences can be booked individually so that you can customise your ultimate Halloween adventure! Enjoy one, two, or all three spooktacular adventures this Halloween season!
2. Treasure Island story walk with Show of Strength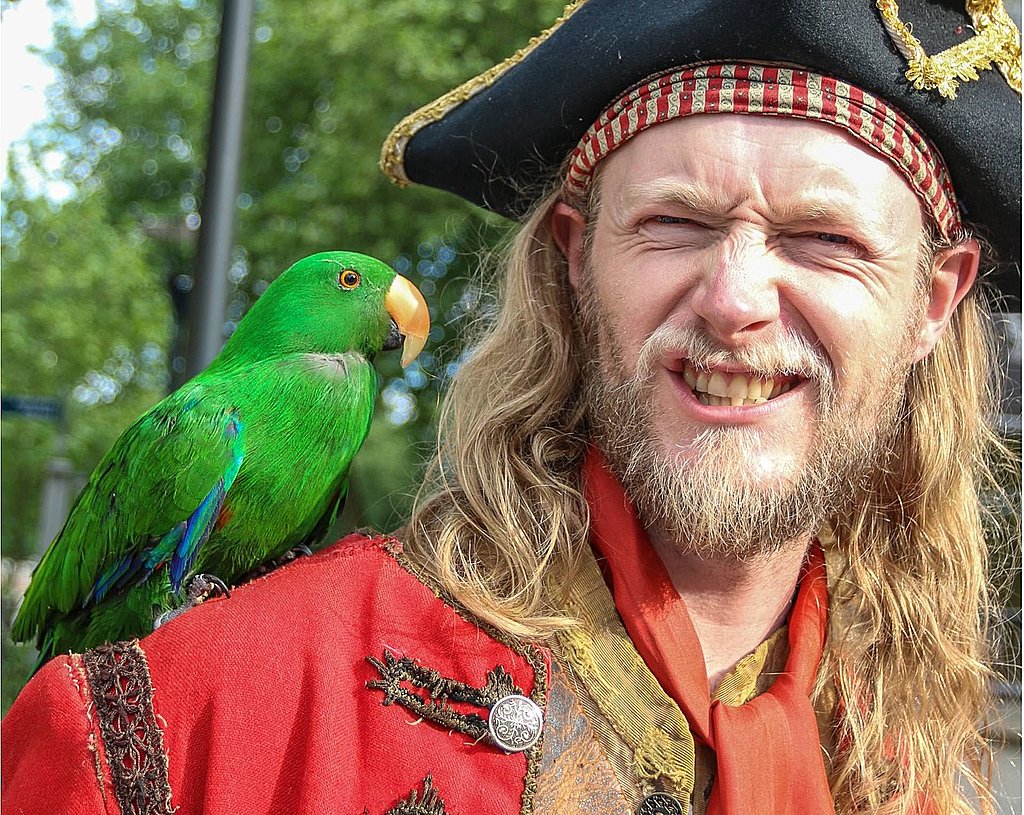 Back by popul-ARGHH demand is the family-favourite swashbuckling adventure that is the Treasure Island story walk!
Join Bristol's very own real-life pirate guide and his fact-checking parrot Ted for a trip around Bristol's rum-soaked piratical past. See the Bristol docks in a new light as you discover the heart of well-known pirate legends.
See your little pirates' eyes light up as they discover the dastardly history of Bristol and the infamous areas of their home city.
If you're into tales of hidden spy holes, dark secrets, buried treasure, and a spot of smuggling- this is the experience for you!
Use code TREASURE5 at checkout for £5 off this experience until 29/10/2021
3. The Witch (15) at Bristol Museum after hours with Bristol Film Festival
With a score of 90% on Rotten Tomatoes, The Witch (2015) is a slow-burning horror that has an ending that will leave you feeling very satisfied. Playing in the Bristol Museum after hours, you'll enjoy live performances before entering the Rear Hall to watch this film amongst the exhibits.
One of those 'good for her' horror films, it's the sort of film that makes you both scared and cheer for the main character at the end.
Starring Anya Taylor-Joy (The Queen's Gambit), this film of 1600's puritanical zealotism, goats, and betrayal will have you sitting on the edge of your seat.
4. The Haunted and Hidden Bristol Walk (with or without a haunted pub stop)
There's a lot of things in Bristol that go bump in the night. A city built upon thousands of years of history is bound to have a couple of skeletons in the closet (or human skins on the door if one is to believe the Hatchet Inn legend).
Unearth the frightening, the freaky, and the downright bizarre with the Haunted and Hidden Bristol walk. Voted no.1 on GWR FM's "Top 20 things to do in Bristol" and awarded the 2021 Trip Advisor Certificate of Excellence- why go elsewhere for your spectural needs?
The Haunted and Hidden walk is suitable for all ages, but if you're looking for adult-only aparitions you might enjoy the Haunted and Hidden Walk with a haunted pub stop to have some spirit with your...well... spirits.
5. Make a quilted Trick or Treat bag with Harmony Quilt Company Ltd
Quilting is one of those sentimental arts that leaves a legacy and memory of you as it passes through others' hands. So does that mean if you quilt a Trick or Treat bag it's instantly haunted? Who knows? We for sure don't.
What we do know is that the little monster in your life will adore this lovingly crafted bag to fill to the brim with sweets and choccie! We also know that quilting is a wickedly diverse skill to have, and soon you'll be sporting a number of rather fetching quilted items.
If you would rather keep your fang-tastic makings to yourself, why not make a quilted patchwork Halloween table runner for a truly instagrammable display?
-> Book a quilting experience with Harmony Quilt Company Ltd here
6. Screamplay & cocktails with Bristol Improv Theatre
Overcome your fear of the unknown with some improv comedy!
Grab a cocktail and be taken on a unique journey through a previously untold spooky tale. This screamplay is like a horror movie playing out in real-time (but with a lot more laughs). Perfect if you like your spooky with a sprinkling of silly!
Bristol Improv Theatre is the UK's first dedicated improv theatre, and if you've never watched improv before then you're in for a treat. It's one of the only theatrical/artistic forms that comes to life in front of your very eyes (and for your eyes only).