As Bristol restaurants and bars open their doors and welcome people back inside, we've got lots of food and drink experiences that you won't want to miss! Baking is back, Bristol food tours are running, cider tasting is on, and everyone is invited! Here are 7 top things to do in Bristol right now for all you food and drink lovers...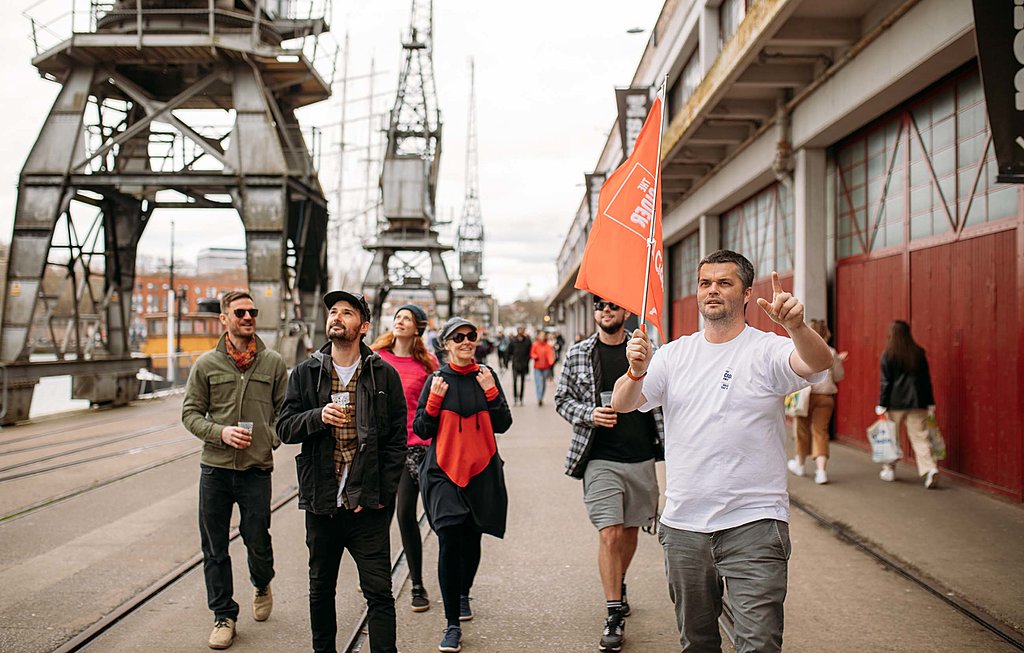 1. Bristol cider tour
The good folk at the Cider Box have created a special Bristol cider tour to bring you Bristol's best tipple. Go on a journey through the heritage, craft and passion of cider - and most importantly, sample a selection of indie ciders! Stop at The Orchard for a half and swing by the Bristol Cheesemonger along the way, before you finish up at the Cider Box for (you guessed it) more cider!


2. Bake a celebration cake with Briony May Williams
Bake with Briony Williams, Bristol's own Great British Bake Off contestant and the winner of the Great Christmas Bake Off 2018! Budding bakers and cake fans will love to bake a celebration cake in the spacious Square Food Foundation kitchen. Whether you want to pick up new baking tips or have never picked up a whisk before, Briony will take you through the steps to whip up your own show-stopping celebration cake!
3. Taproom tasting flight with Bristol Beer Factory
Been dreaming of sitting inside a cosy pub and enjoying a locally brewed ale? Bristol Beer Factory is at your service, with a taproom tasting flight of their finest cask beers. Choose a flight of 3 to enjoy - then take a 3 pint BBF growler filled to the brim with your favourite!
4. Local food tour and tasting with Josh Eggleton
Join Michelin-starred Bristol chef, Josh Eggleton, for an intimate Bristol food tour and tasting through Bedminster, Southville and Wapping Wharf. This is a chance to taste your way from North Street to Cargo at Wapping Wharf, discovering more about Bristol's unique food scene and enjoying specially made dishes with Josh Eggleton, owner of the award-winning Pony and Trap.
5. Foraging and wild cocktail making
Spend a day immersed in nature, foraging for wild cocktail ingredients and then sit back and enjoy a wild tipple! You'll discover how to safely identify wild ingredients and, most importantly, how they can be used to create a range of syrups, bitters and infusions. Mix up a wide range of refreshing wild cocktails, from nettle margaritas to elderflower spritz. Cheers!
6. Celebrity chef home barbecue
Like the sound of gourmet barbecue food made for you in your own garden? Celebrity chef Ben Bartlett, also known as BBQ Ben, will be the host of your own private barbecue feast, where he'll cook up a tasty grilled three course lunch for you and a guest, sharing his insider grilling tips as he cooks.
7. Spanish tapas cooking evening
A tapas feast awaits in this evening of Spanish tapas flavours at Cooking It on Chandos Road. Monica, Cooking It's founder, is originally from Barcelona and has created this gasto experience to share some of her all time favourite tapas dishes. Bring your own wine or beer to enjoy as you sample a selection of delicious dishes!