Having an effective recognition strategy in place is crucial for any team looking to maximise employee motivation, loyalty, and job satisfaction. A conscious and thought-out recognition strategy not only promotes productivity in a team, but it has a significant impact on employee wellbeing.
2021 was the year of The Great Resignation. 'Retention' became LinkedIn's buzzword in 2021, and you know that when 'retention' becomes the hottest word on everyone's lips that the dynamics are changing.
This is where a recognition strategy comes in. Companies with a successful retention rate have a solid and considered recognition strategy that provides employees with progression/development, incentives/rewards, and a personal touch that makes them feel valued as an individual.
Considerate benefits and a good company culture attracts (and keeps) top talent. People want to work at great companies so investing the time and energy to make a company be just that and it will pay off.
Work perks that make a difference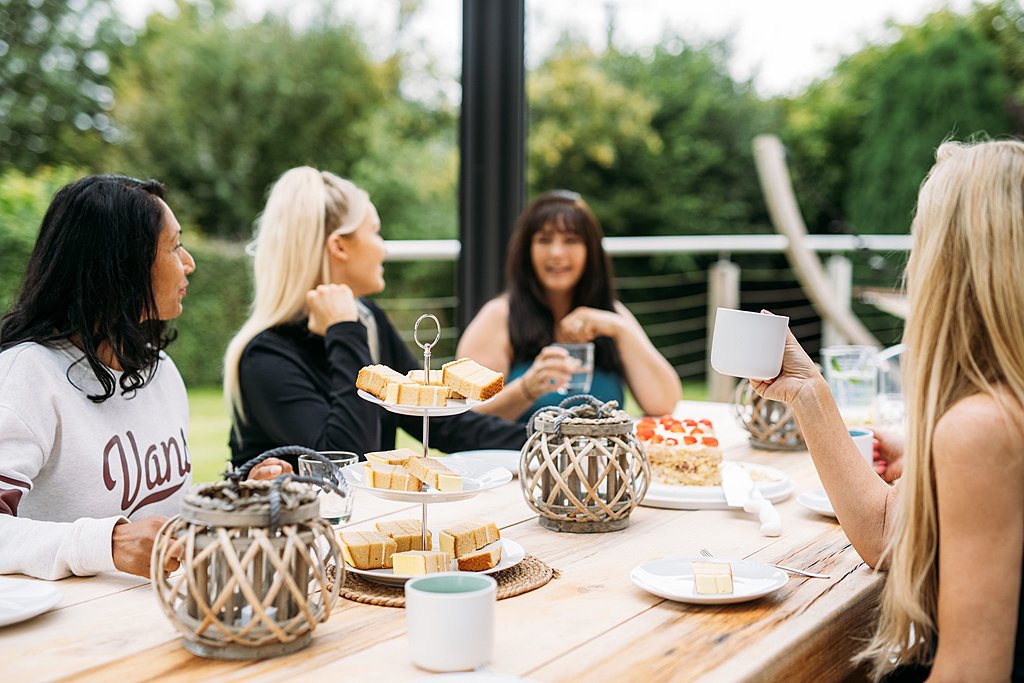 Work perks are one of the best parts of being an employee. Flexible working hours, a good work/life balance, pension schemes, team outings, incentives and rewards- these are just some of the ways that companies can show that they value their employee health and happiness.
We caught up with Nicola Ellison, the founder and director of Loom Digital, about why the bespoke digital marketing agency decided to partner with Yuup to offer experience vouchers to their employees:
"We have a wellbeing initiative," she explained, "and part of that is that historically we've always done birthday presents for each of the team members.
"About six months ago we decided to do something different and now we do a Yuup voucher for all the team members when it hits their birthday and then they get to choose an experience that they are interested in doing."
Experiences are a sustainable work perk
Opting to integrate experiences into a benefits package is a sustainable option that also supports the local economy and small, independent businesses that host the experiences.
Nicola explained that choosing to replace physical gifts with experience vouchers was a move that was in line with the company's sustainable ethos:
"Choosing the experience vouchers was driven by people placing more value on having experiences rather than having physical items and it was also driven by our eco initiative- plus the variety of what there is to choose from puts more power into people choosing what they want.
"They can find something new that they'll really enjoy and you don't get product presents that aren't wanted."
Thinking outside of the box for employee wellbeing
For many SMEs and start-ups, employee wellbeing, supporting local, and thinking outside of the box is an intrinsic part of the company's operation.
"We wanted to support a local Bristol business," Nicola explained, "and we really like what Yuup are doing in this space. It felt like a great fit for what we wanted to do for our team and it feels like Yuup have kind of hit the mark in terms of offering something slightly outside of the mainstream and that really appeals to us."
Team pottery and pints, a wellbeing workshop with lunch, group trampolining with pizza, an experience gift voucher; these are all unique ways of implementing a recognition strategy through team activities, staff parties, incentive rewards, or a personal way of showing that you care on an employee's birthday.
In 2021, being part of a company is more than just a salary. Wellbeing, health, and happiness come part and parcel of a worker's choice to be part of an organisation and the companies that recognise this reap the benefits.
Looking to switch up your wellbeing and recognition initiatives? There are over 350 experiences to choose from on Yuup, run by passionate local people. Crafty, adventurous, outdoorsy, active, foodie- there's something to suit everyone.
Feel free to contact us to discuss your requirements, whether it's a gift voucher partnership or support in organising a social function. We'll happily work with you and our wonderful hosts to put together something bespoke, unique, and above all thoughtful.