Sustainable Fashion Week lands in Bristol this September, with all the latest on environmentally friendly fashion. The Sustainable Fashion Week Hub at M Shed will be the heart of the event, with a host of talks and workshops for anyone to book and go along to. With lots to choose from, here are our top picks for the week, all with tickets that you can book now on Yuup…
Get hands-on in this fun workshop where you'll discover how to create your own unique, sustainable style. It's a great chance to pick up the skills to start creating your own fashion pieces, as well as getting all the tips you need to improve and mend what you already have.
Come along to listen as an expert panel discuss the lifecycle of the clothes we wear and the impact that has on our planet. The panel will reveal how to know exactly what you're buying when you're looking for new clothes and talk about what happens with our waste textiles.
An expert talk discussing the growing popularity of renting, swapping and buying preloved clothes. From sharing clothes to upcycling and reimagining pieces from your wardrobe, this is set to be sustainable fashion's new narrative.
View this post on Instagram
How can we go from global to local when it comes to textile production? Championing bold changes in the fashion industry, this talk explores the impact of moving away from complex global supply chains and increasing the local production of fibres, fabrics and garments.
This talk takes a closer look at how the consumption of fashion has a negative impact on people of colour. From the farmers and garment workers producing the textiles we buy, through to the building and marketing of brands.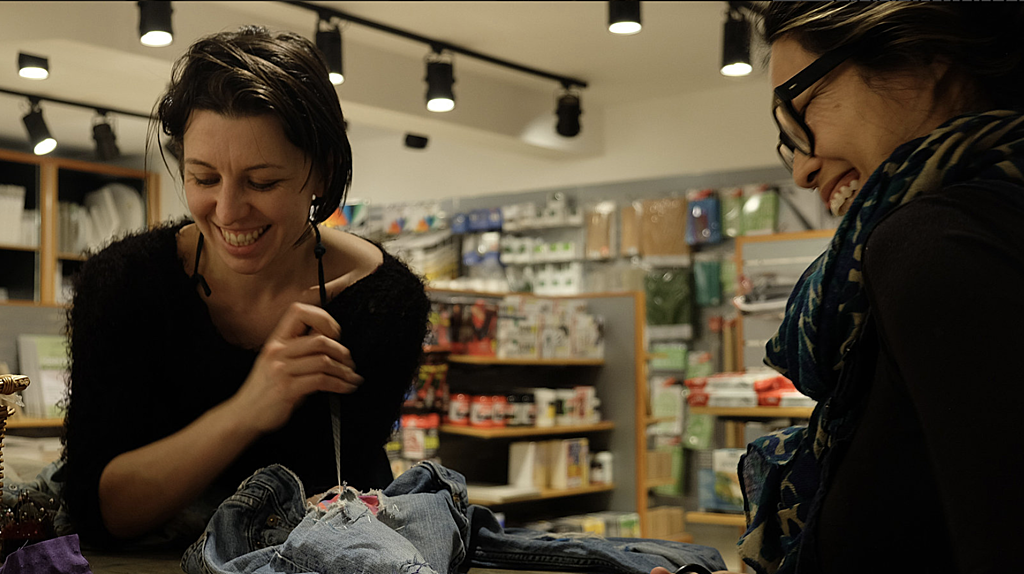 Join The Boro Repair Society for a Western take on the Japanese clothes mending tradition. Discover how to fix rips and tears with love and care - give your old favourites a new lease of life.
Explore these workshops, talks and more and book in for between 11 - 18 September.