Boredom-busting ideas for your Bristol lockdown
---
Every week we're sharing lots of ideas for fun, safe, things to do at home in Bristol this lockdown. From cooking and wine tasting to getting creative, everything we're sharing is either free or supporting Bristol indies - and you might already have seen if you get our newsletter!

If you'd love to get weekly ideas straight to your inbox for fun Bristol things to do, sign up to our weekly newsletter! And here's a roundup of some of the things we've shared so far...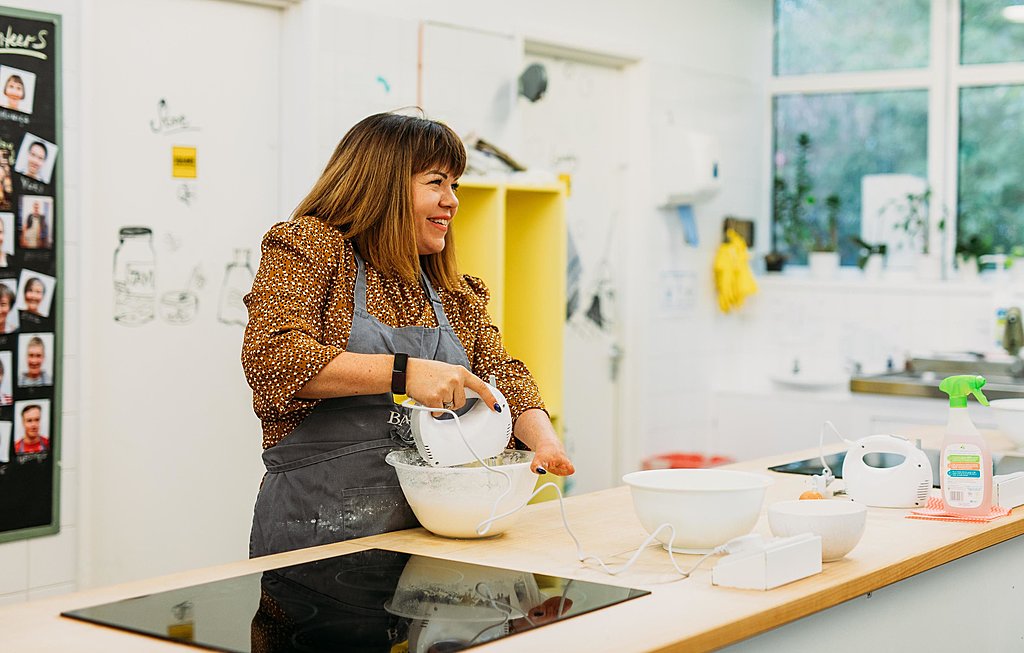 Bake along live with GBBO's Briony May Williams
Our fabulous Yuup host and Bake Off star, Briony May Williams, is doing a live bake along for kids on Wednesday at 11.30am. Briony will share all the ingredients you need before she and her daughter Nora go live on Instagram to bake up a storm. Briony will share more on her Instagram page for everyone that wants to get baking.
Got on a free virtual tour of Underfall Yard
Underfall Yard is Bristol's working dockyard, and has been in continual use since the 1880s. In this free virtual tour you'll get to explore inside the Victorian buildings that make up the dockyard, discover how the Floating Harbour was engineered and more!
Treat yourself to a virtual wine tasting with KASK
Whilst we can't enjoy KASK's wine and cheese flight experience during lockdown, they've brought back their virtual zoom tastings during lockdown. The first of their zoom tastings is on Jan 21st (for more dates, check KASK's website) and includes a range of their tasty, minimal intervention wines, with the option of adding a selection of local cheeses.
Watch a movie and director's Q&A with the Watershed
The Watershed may be closed but the good news is that some of their screenings are now happening online. One Tuesday (19th) you can buy a ticket to watch MLK / FBI by Sam Pollard. The screening includes access to a pre-recorded interview with the director after the movie. Check the Watershed for even more online screenings.
Grow a garden you love
The lovely folk at Incredible Edible Bristol have created a 6 week online course to get stuck into during lockdown, all about growing a garden you can really enjoy. How to Grow will give you the inside scoop on creating a beautiful outdoor space that works with nature, with ideas for filling your garden with both flowers and vegetables.
Cook up a tasty homemade meatball dish
Our Yuup host, Monica, has shared her delicious Catalan meatball recipe with Visit Bristol ready for you to cook up from home. This Cooking It recipe is ideal to make with kids and is the perfect taster for Monica's many Yuup experiences for both kids and adults!
Try life drawing with the RWA
Join the RWA from home on Wednesday evening for a drop in life drawing class. All experience levels are welcome to join this friendly online workshop, where you'll draw a variety of short and long poses. This is a 2 hour session for £12, and you can find more details on the RWA website.
Listen to Bristol's David Olusoga on Desert Island Discs
Tune in to listen as Bristol historian and broadcaster, David Olusoga, joins Lauren Laverne on Desert Island Discs. David talks to Lauren Laverne about his love of history and shares his thoughts on Bristol's own past.
Sign up to get each weekly round up with lots of lockdown ideas!