6 unique gifts for the dad who swears he wants nothing
---
In our experience, dad can be a tricky one to buy for! He's either got everything he needs or when you ask him what he'd like he offers the age-old responses of "I don't need anything" or "I just want to see you happy"- this is a very sweet sentiment but it doesn't make our job any easier!
One of the best ways to get around this is to get him a gift that isn't actually stuff, but is something he can go out and enjoy either with you or just to himself!
Here are 6 unique gifts for dads of all tastes and interests that might just change his mind on wanting for nothing:
1. For the dad that likes to build things: Make a bird or bug house from recycled material
This experience is perfect for the dad that likes to make things and is a secret softie.
Not only will this experience embrace his methodical and creative side, but once he's displayed his finished creation in the garden you just know he'll be telling you about all the wildlife and critters that have decided to make it their home!
2. For the dad that enjoys doing sport: Wim Hof fundamentals workshop
If your dad is into sports, "gentle strolls" that are more like hikes, or can be found wearing shorts when it's below zero outside then he'll love this.
The Wim Hof method is a challenge for even the hardest of cookies, but those that follow it wax lyrical about the health, mood, and mindset benefits that they experience! People say Wim Hof's teachings completely changed their life and unlocked their full potential, and what better gift is there than that?
3. For the gamer dad: Immersive VR game play
Is your dad actually just a big kid? Can you often find him playing an intense match FIFA or CoD? Then why not take it to the next level and enjoy an immersive VR experience together?
At ImmotionVR there are multiple games to choose from. You could ride through space on a rollercoaster, swim with whales in the ocean, or go full-body combat mode- whatever takes your fancy really!
This experience is perfect for one-on-one or in groups, so you could take the whole family along.
4. For the dad with great taste: Chew Valley gin tasting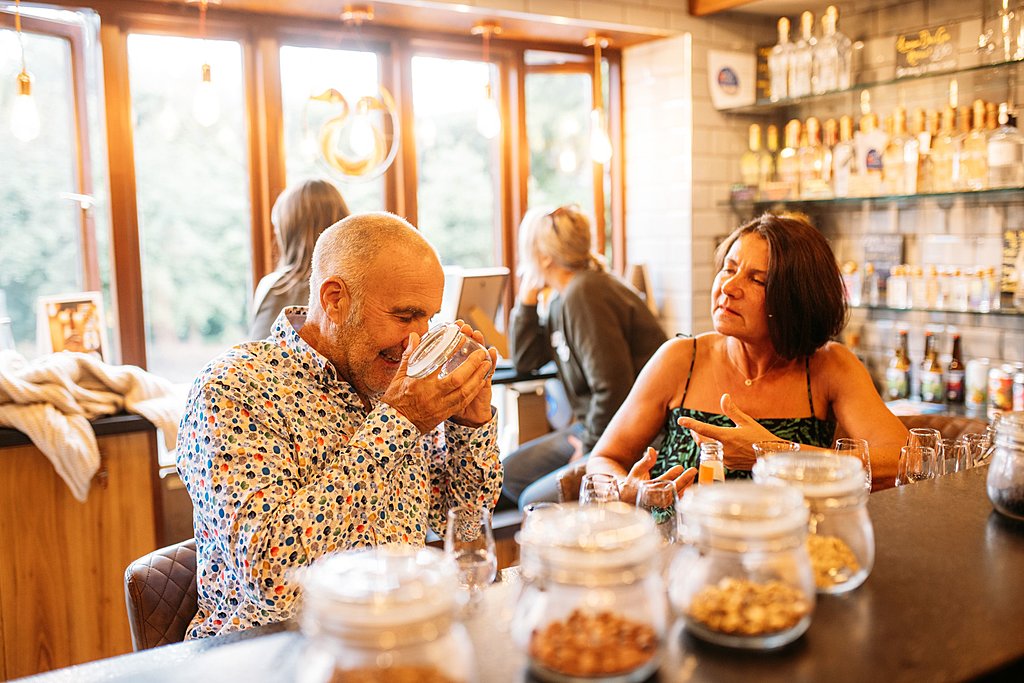 If your dad is a bit of a drinks connoisseur then he'll be over the moon with this experience!
In the picturesque village of Chew Magna you'll find the award-winning Chew Valley Distillery. Your dad will learn everything there is to know about gin from a professional gin slinger whilst sipping on a perfectly prepared G&T to get his tastebuds all warmed up. Then the host will guide him through a tasting of the distillery's current range.
Your dad can make a day out of it and visit the village's pubs or tuck into some great seafood at the The Lazy Lobster opposite or at the chippie down by the lake.
5. For the dad who likes a laugh: Belly Laughs comedy festival
For practical jokesters, livingroom comics, and all-round barrels of fun, this is a gift sure to put a smile on their face.
The Belly Laughs comedy festival is back for 2022 and will be popping up in food and drink venues across the city AND raising money for good causes. With tickets starting as low as £10 each, this could even be a fab stocking filler for dear old dad or you could book him a series of comedy nights.
Each event has a different line-up of stand-up comedians and some of the nights have food and drink included in the ticket price.
6. For the dad that thinks he's Gordon Ramsey: Discover Persian cuisine in an evening
If your dad likes cooking up a storm in the kitchen then this is the experience for him.
Cooking It does BYOB cooking masterclasses where you can explore different cultures' cuisines, molecular gastronomy, Michelin star cooking, or the basics of decent food.
Discover Persian cuisine in an evening is a relaxed and casual introduction to full-on Middle Eastern flavour. The chef host will be leading demonstrations through a number of different dishes and guests will be able to get stuck in under the guidance of a professional chef.
The finished dishes will then be enjoyed as a group in a casual social atmosphere!