Looking to gift someone an experience? Seen or heard about someone who's been on one and want to know how it all works? Well, you've come to the right place. Pull up a (metaphorical!) chair and let me tell you all about it.
Gifting someone an experience is growing in popularity as an alternative to your usual gift items.
Alongside other things, gifting an experience can be a fun and eco-friendly alternative to buying someone a physical item. Giving someone an experience gift means you ou definitely won't find any unwanted presents in a 'pass it on' cupboard.
There's a gift experience for every person, occasion and budget you can think of. So you can forget about your usual Christmas hampers, golf sets for him or luxury scented candles for her!
There are many benefits to giving someone a gift experience. And because your loved one will be taking away lots of happy memories of the day- it really does make experience gifts the gift that keeps on giving!
This guide will tell you everything you need to know about gift experiences, including the benefits of giving an experience gift, and things to consider when buying them for someone you know.
What is an experience gift?
How does it work?
Who are they for?
Are they expensive?
Things to consider when buying a gift experience
Benefits of buying a gift experience
What is an experience gift?
An experience gift is when you give someone the gift of an experience, rather than a material item.
For example, instead of buying someone a personalised mug, you could send them off on a pottery workshop where they make their own! Or if your loved one is a food lover, you could gift them a day spent foraging for wild food in the countryside.
Who are experience gifts for?
There's gift experiences for everyone on Yuup. From gifts for arty people to sporty, couples, gifts for her and gifts for him, experiences for foodies– the list goes on! There are hundreds of unique gift experiences to suit every kind of person and their interests on Yuup.
Does your grandad love a pint of his favourite beer? Then take him on a brewery tour and beer-tasting day! How about your sister who is mad about her dog? Gift her an afternoon of puppy yoga and she'll be smiling for months to come!
Yuup has categorised experiences, so you can search through hundreds of independent businesses, just itching to share their passions with you and your loved ones.

Are gift experiences expensive?
Gifting someone an experience doesn't have to be expensive. There are plenty of unique and quirky experiences to suit every budget on Yuup. We've even included gift ideas for Secret Santa here, so you can find gifts for under £10, under £20 and under £30 in one easy place.
But if you do want to splash out on someone special this year, there are plenty of luxury experiences to float your boat. Try taking them on a Michelin-star dining experience, or a luxury short break at a spa. Whatever your budget, there's plenty to choose from.
Things to consider when buying an experience gift:
When buying a gift experience for someone, you should consider what they are interested in. You could start by making a list of what they like. Do they like being creative? Do they love eating good food? Knowing what they like will make choosing an experience easier. And being able to show how well you know someone is truly satisfying!
Do they love the outdoors? Then take them for a mindfulness retreat in nature. Perhaps they always wished they could be a photographer? Gift them a day out on a photography masterclass and they'll be re-igniting their passions!
Another thing to consider when buying an experience gift, is what occasion it's for. Yuup has gift experiences for every occasion, from special anniversary gifts for couples, to thoughtful birthday gifts for him, you won't be lost for choice.
Benefits of buying an experience gift:
There's a good reason experience gifts are becoming hugely popular!
From being eco-friendly to helping indie businesses, here are the top benefits buying a gift experience can bring:
1. Experience gifts make unforgettable memories
Do you remember what you were given a few years ago for Christmas? Is it all a bit fuzzy? Well, giving the gift of an experience is the perfect way to help your loved one create amazing memories.
Instead of giving someone a material item, giving an experience is sure to be a gift they won't forget about in a hurry. Have they ever made their own bottle of gin? Or flown above the earth in a magical hot air balloon?
Giving an experience will give someone a whole new set of cherished memories to look back on.

2. Get to spend quality time together
One of the best things about giving an experience gift, is that you can do it with them! When you gift someone an experience that you can do together, you will be making space for that much-needed quality time.
Your teenage son who is always on his phone? Take him to a graffiti experience and you'll be getting creative together.
How about your best friend who's so hard to pin down? Try taking them to a pottery and prosecco night. You'll be chatting and catching up, all while trying something new together and learning a few new skills along the way.
3. Help them follow their passions
How often do people say they don't have enough time to dedicate to their hobbies? Well, giving an experience gift is a great way to give your loved one more space and time to do just that. Your friend who loves cooking? Send them off on a cooking experience day!
With hundreds of experience days to choose from, there's a high chance you'll find something to suit their passion. From beekeeper experiences to jewellery-making courses, there's a niche for every hobby on Yuup! And who knows? You might just spark something in them that they'll want to carry on with when the experience finishes!
4. It's a sustainable and eco-friendly gift idea
Looking for a sustainable and eco-friendly alternative to gift giving is fast becoming top of the agenda for most people. When you give someone an experience, you will be giving something that is a zero-waste alternative that keeps carbon footprints to a minimum.
So if you're looking for sustainable gift ideas for Christmas, birthdays, anniversaries or mother's and father's day, gifting them an experience on Yuup is a great place to start.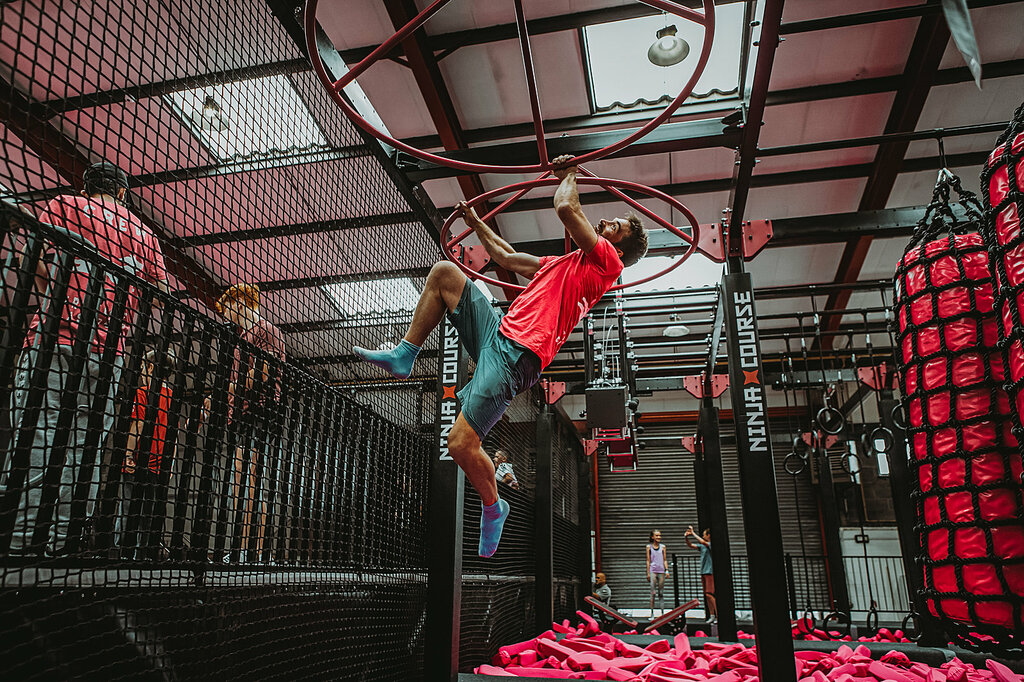 5. Help local and independent businesses in your area
Bored with shopping at the same big business, high-street chains? One of the best things about giving an experience gift with Yuup, is that you'll be putting money straight back into local and small business owners in your own community.
Every experience host on Yuup is a small business owner or creative, with a story to tell and a skill to share. Giving an experience to your loved one will not only be sure to make them smile, but it will make a big difference to an indie business owner, and help to keep your community diverse and thriving! So it's a win-win.
Looking for gift experience ideas? Click here to see all experiences on Yuup!