Bedminster is home to some of Bristol's best independent shops, bars, restaurants and markets. It is also home to Europe's largest street art festival, Upfest.
Take a stroll south of the river to Bedminster, Southville and Totterdown and try out some of these things to do for the ultimate date day with your bestie!
Find wine tasting, pottery making, Italian food, and a brilliant Sunday market- all in Bedminster and the surrounding areas!
1. Make pottery at Trylla's Clay Club: 8 North St, BS3 1HT
Start your next ceramics project at Trylla on North Street. You'll be given a choice of clay to work with and access to all the materials, glaze colours, and tools you need to make a pottery masterpiece.
If you're feeling adventurous you can jump on the pottery wheel and have a go at throwing a pot. This session is unguided, so you are free to have as much creativity as you want!
☞ Clay Club with Trylla, £15 per adult
2. Eat Italian-inspired food at Sonny Stores: 47 Raleigh Rd, BS3 1QS
Sonny Stores is a favourite neighbourhood eatery found just off North Street. This Italian-influenced restaurant is definitely not one to miss! With an ever-changing seasonal menu, no two visits will be the same!
Make sure to book in if you want to visit Sonny Stores, it's incredibly popular and you won't want to miss out!
☞ Visit the Sonny Stores website here!
3. Try out plate printmaking at Elephant House: 1 Dean St, BS3 1BG
In the heart of Bedminster you will find Elephant House. It's a funky community venue that is home to many artists and creators.
Join printmaker and artist Jemma Gunning for an experimental printmaking masterclass using etched plates.
This technique is called drypoint printmaking, and it involves etching into a plate (usually made of a soft metal) and then applying ink to fill in the grooves made before printing onto your paper.
This printing style creates a unique velvety finish, and you'll have a whole set to take home!
☞ Experimental drypoint printmaking, £38 per adult
4. Tuck into Eastern Med and Middle Eastern food at Souk Kitchen: 277 North St, BS3 1JP
Souk Kitchen on North Street offers a constantly changing seasonal menu and is one of the best places in Bedminster to enjoy East Mediterranean and Middle Eastern dishes.
Try out their Sunday Sharing Feast for Two on the last Sunday of every month. It's £50 for two people and you get a feast of dishes to share!
☞ Visit the Souk Kitchen website here!
5. Enjoy wine and cheese tasting at KASK Wine: 51 North St, BS3 1EN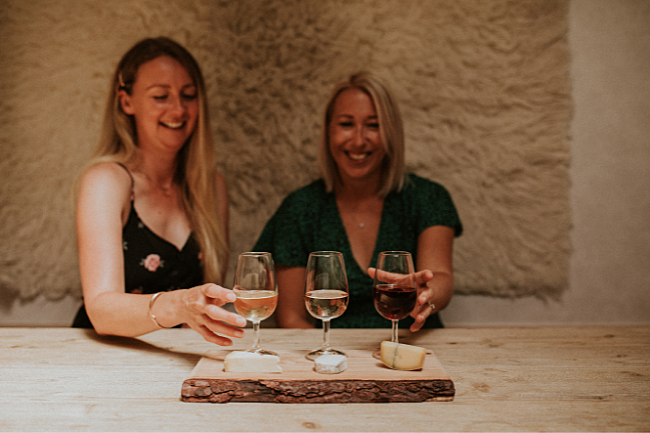 KASK on North Street is a unique wine bar that serves sustainable, natural wines accompanied by local and artisanal cheeses and charcuterie.
KASK has an indoor bar and a garden, so you can enjoy a wine tasting experience in any weather AND it's dog friendly so you can take along your furry best friend when you visit.
☞ Wine and cheese flight at KASK, £20 per adult
6. Go on a Bedminster graffiti tour with Upfest: Tobacco Factory Cafe Bar, BS3 1TF
7. Stroll around the Sunday market at the Tobacco Factory: Tobacco Factory Cafe Bar, BS3 1TF
Every Sunday you'll find this bustling market between 10:00 and 14:30.
With over 40 stalls at the Tobacco Factory Sunday Market, you will find top-notch food, handmade crafts, and local produce. This really is a place to visit if you want to shop small and local.
Browse the market, chat to local creatives, growers, and producers and nab yourself plenty of eco-friendly, fair-trade and organic treats.
Feel free to take along your own reusable containers, all the food and drink traders are more than happy to help you reduce waste!
☞ Find out more about the Tobacco Factory Sunday Market here!